Save the Date & Looking for Trunks!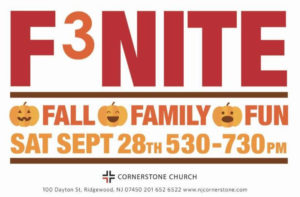 SATURDAY, OCTOBER 28th 5:30PM -7:30PM
Save the date! Fall Family Fun (F3) Nite is sure to be a night filled with fun for families and friends! Invite your friends to go through the maze of games, crafts, food and end it with a parking lot of trunks filled with treats! We are looking for families to fill their car trunks with treats, so if you want to partake in this night of fun, contact Pastor Joanne Pak for more information.